Due to Thanksgiving break there will be no school November 23-27. Enjoy your holiday time . We'll see you on November 30.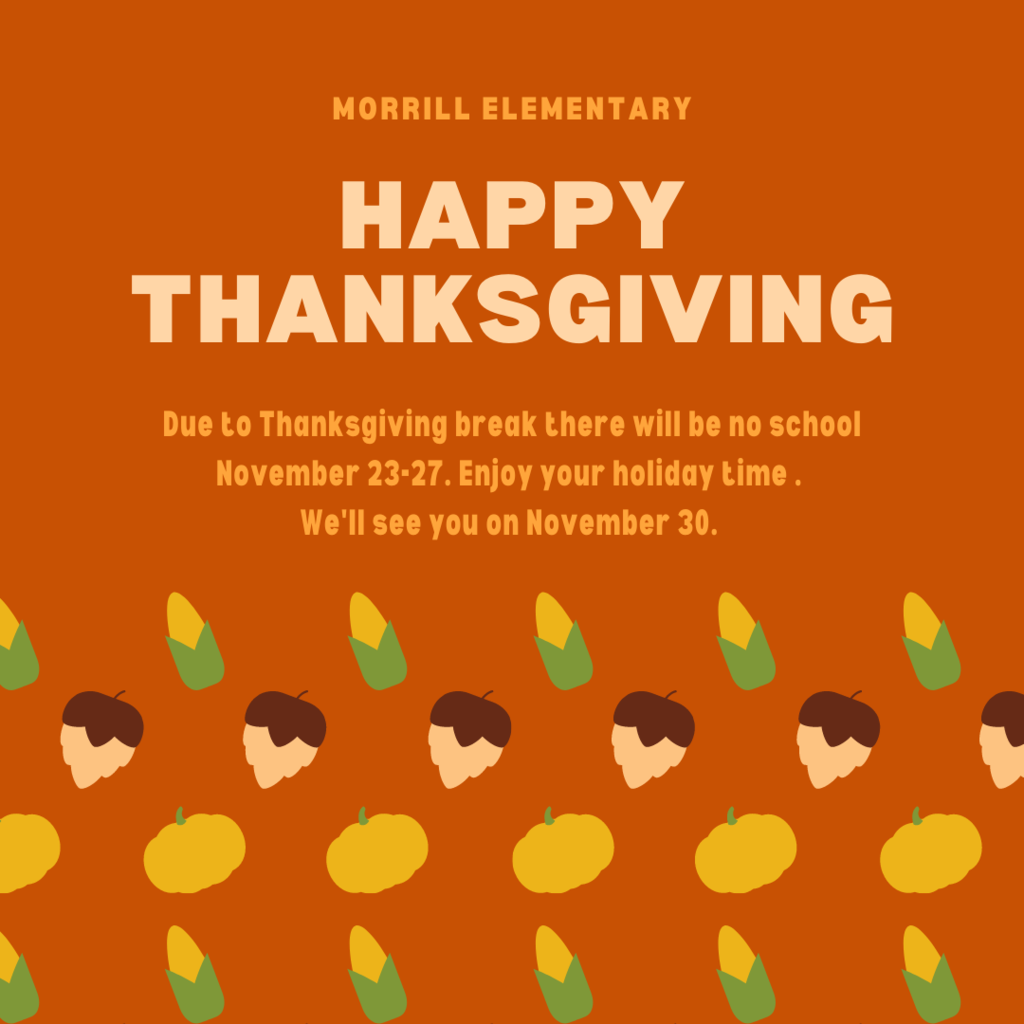 There is no school at the elementary for grades K-6 on Friday, November 20.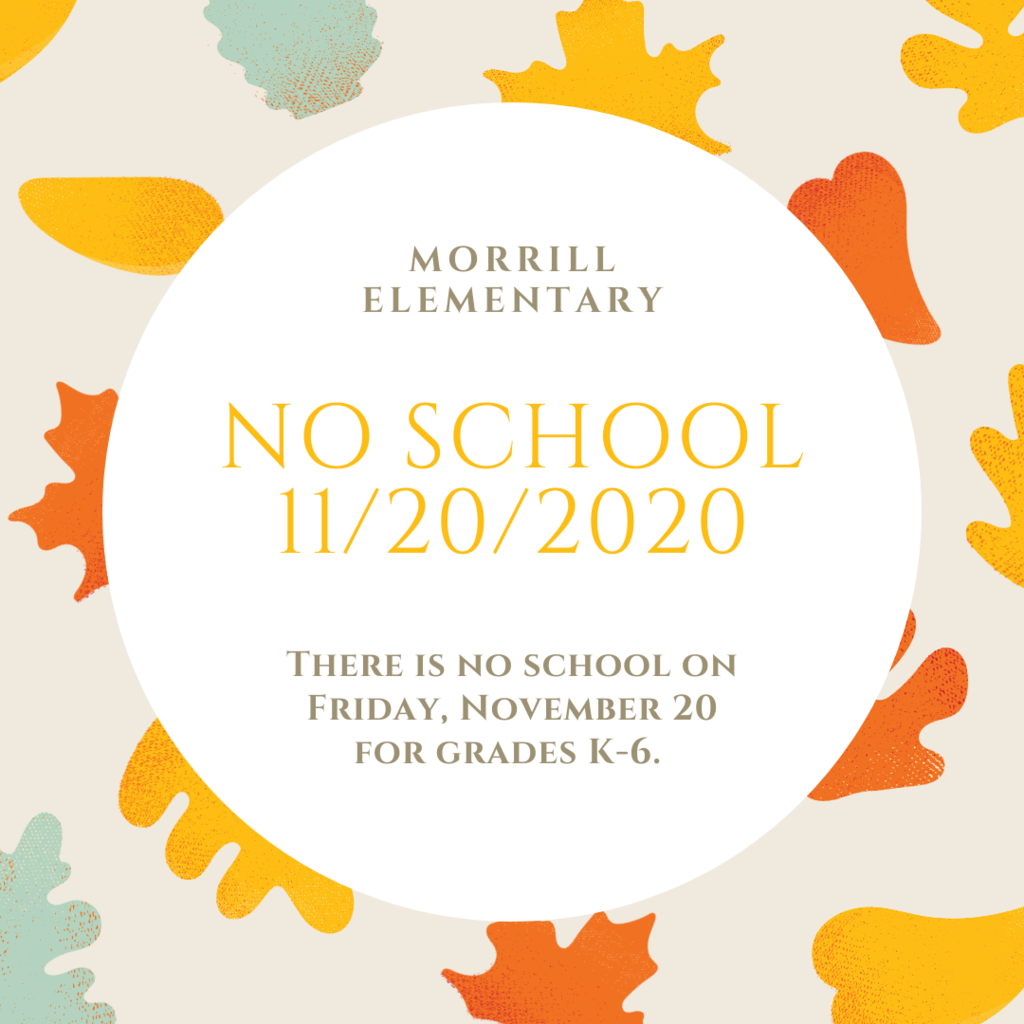 High School Basketball Order Forms In the last few days, your students have brought home order forms for the high school girls and boys basketball teams. Attached is a copy of the girls order form and a note containing the link for the boys basketball gear. Please note the girls form is due back to the elementary by November 20th and the boys online order closes on November 22nd. Thanks!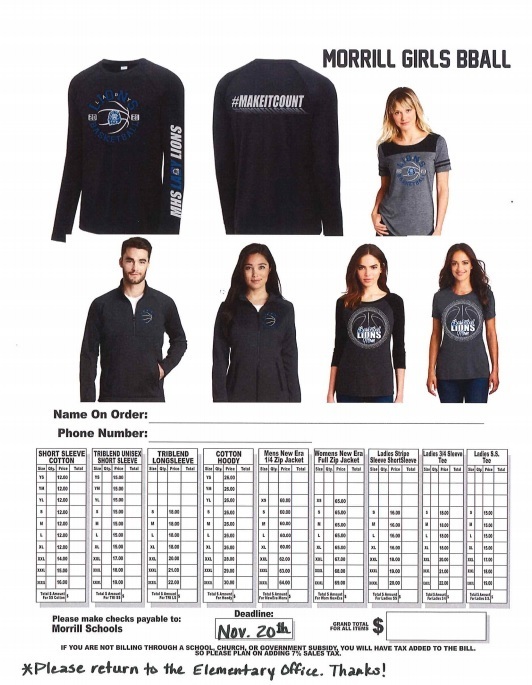 Tomorrow, November 13, is an early dismissal at 1:55. Buses will run accordingly. Thank you!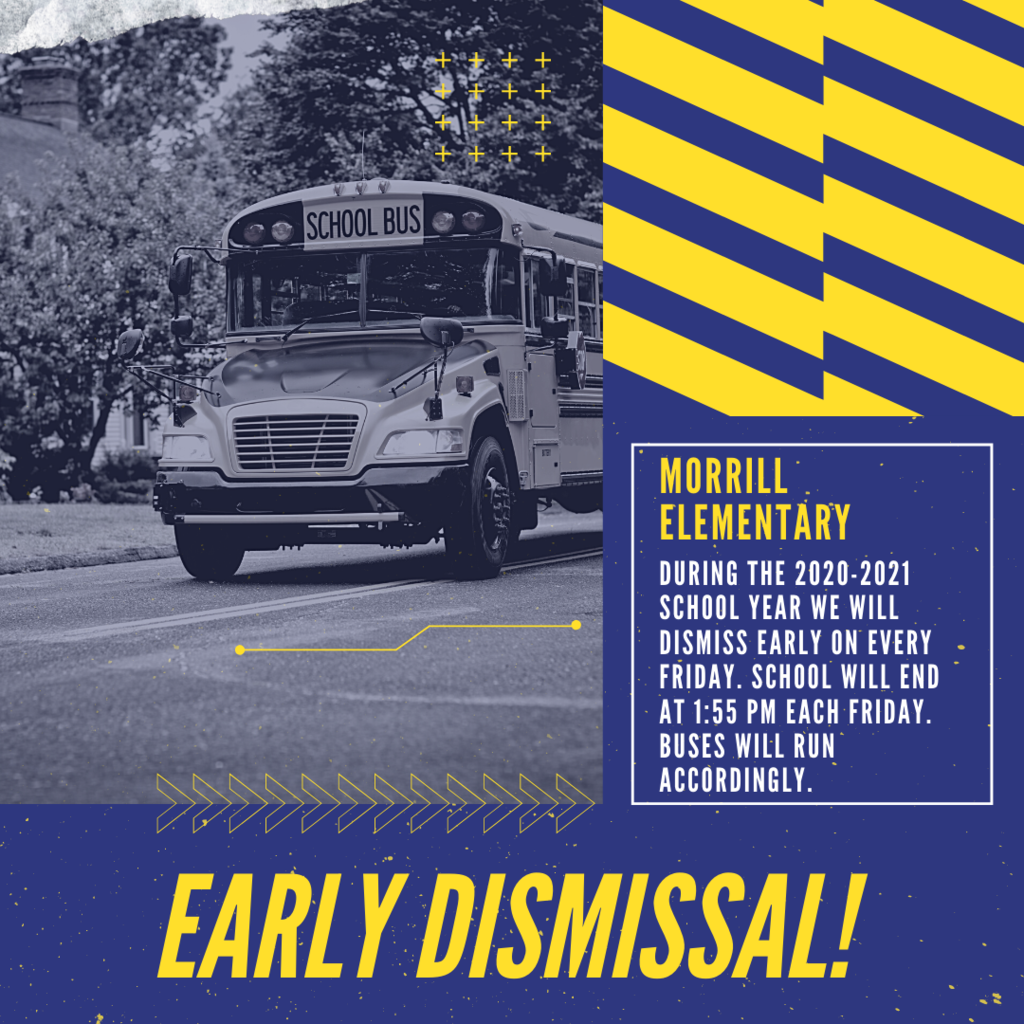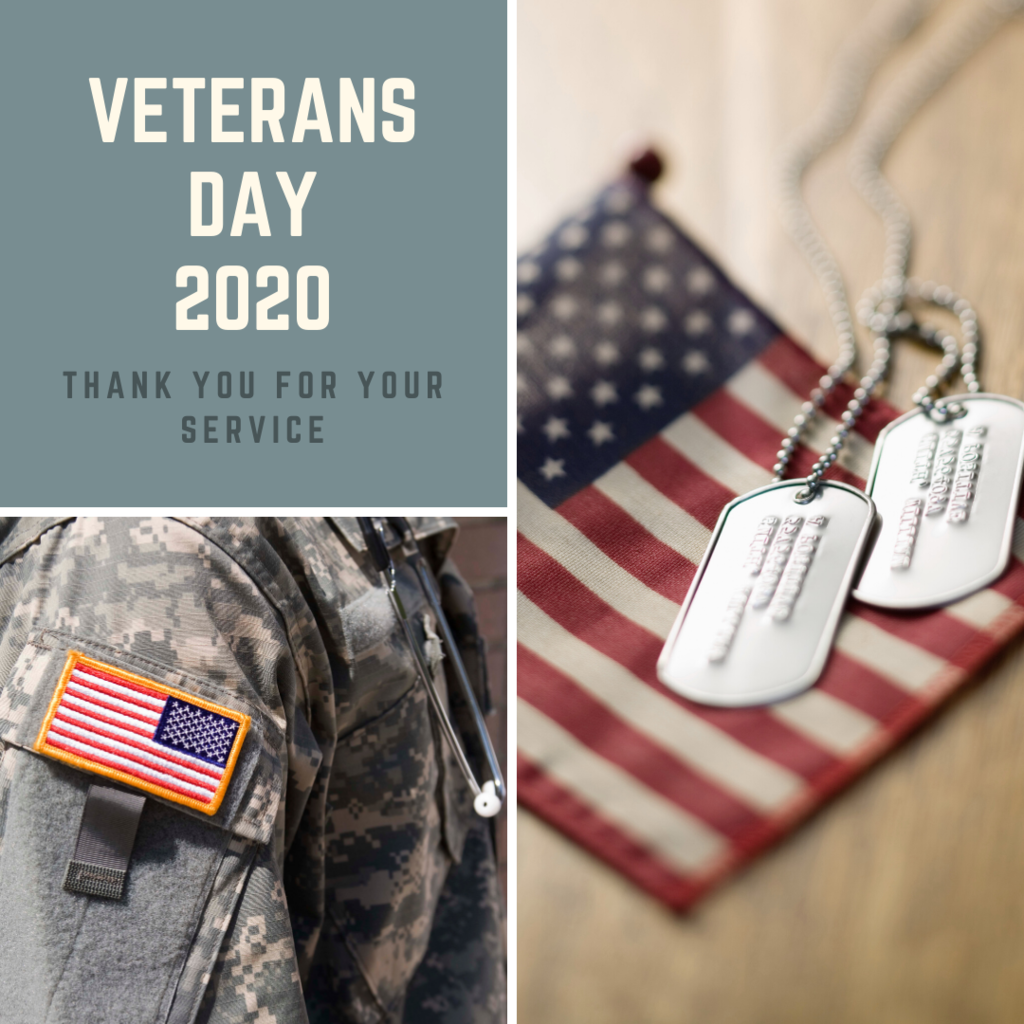 November 2020 Breakfast/Lunch Menu Attached is the November 2020 Breakfast/Lunch Menu. Thanks!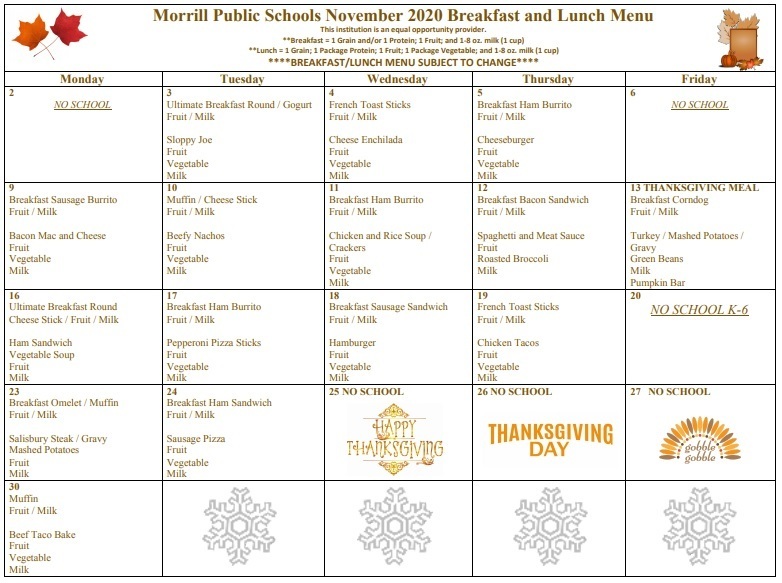 Picture Retakes -- Monday, November 9th School picture retake day is scheduled for Monday, November 9th. Please see the attached school retake policy. If there are questions, Modern Images can be contacted at 402-991-7786. Thank you!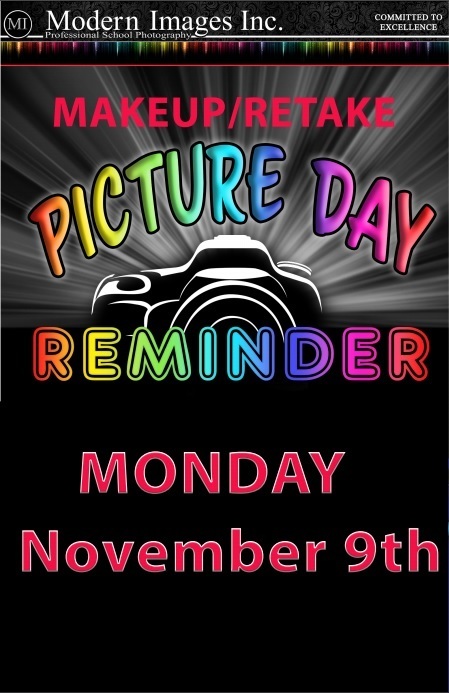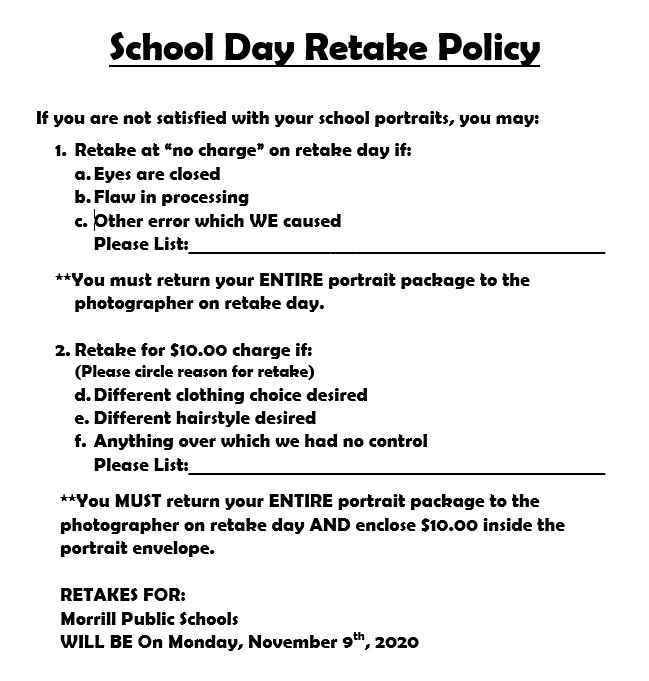 There is no school tomorrow, November 6. Enjoy your 3-day weekend.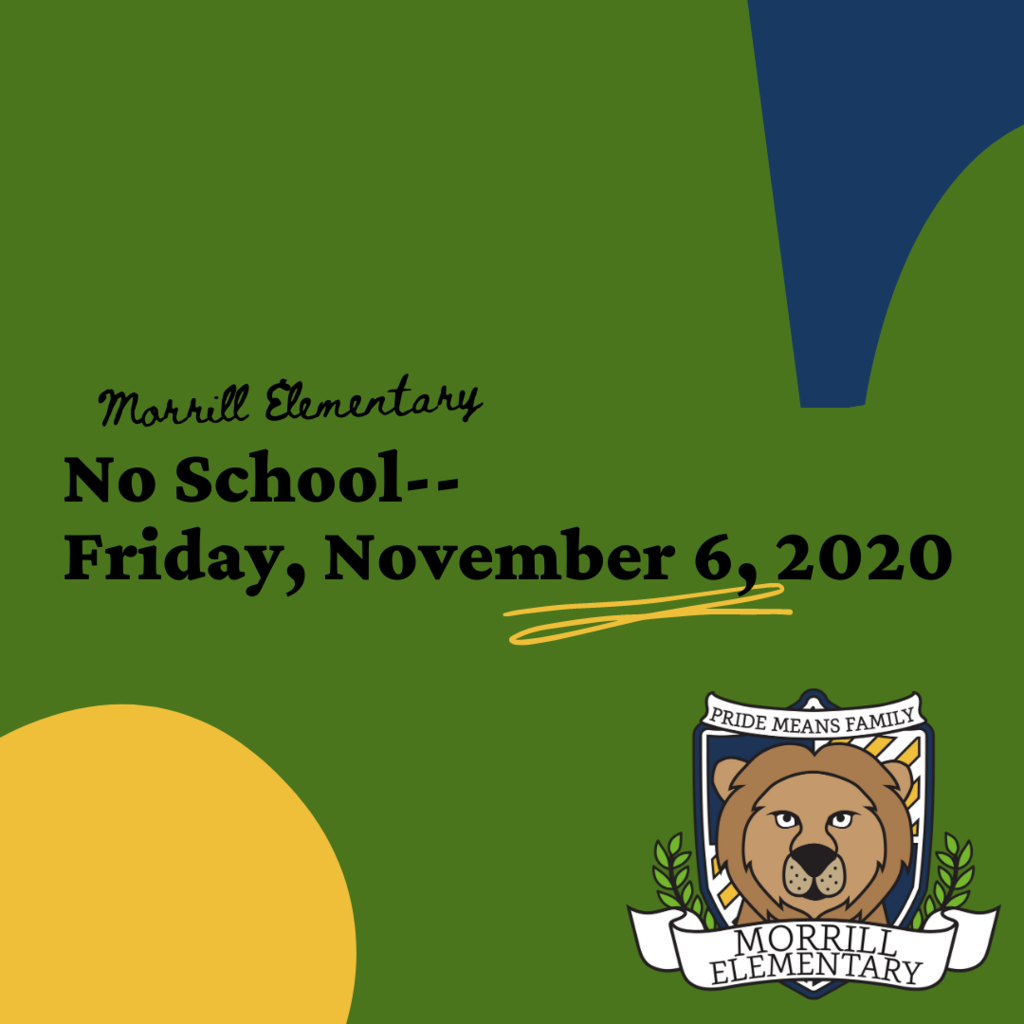 School picture packets are in! We have a good looking Lion Pride! Please check your child's backpack for your picture order tonight!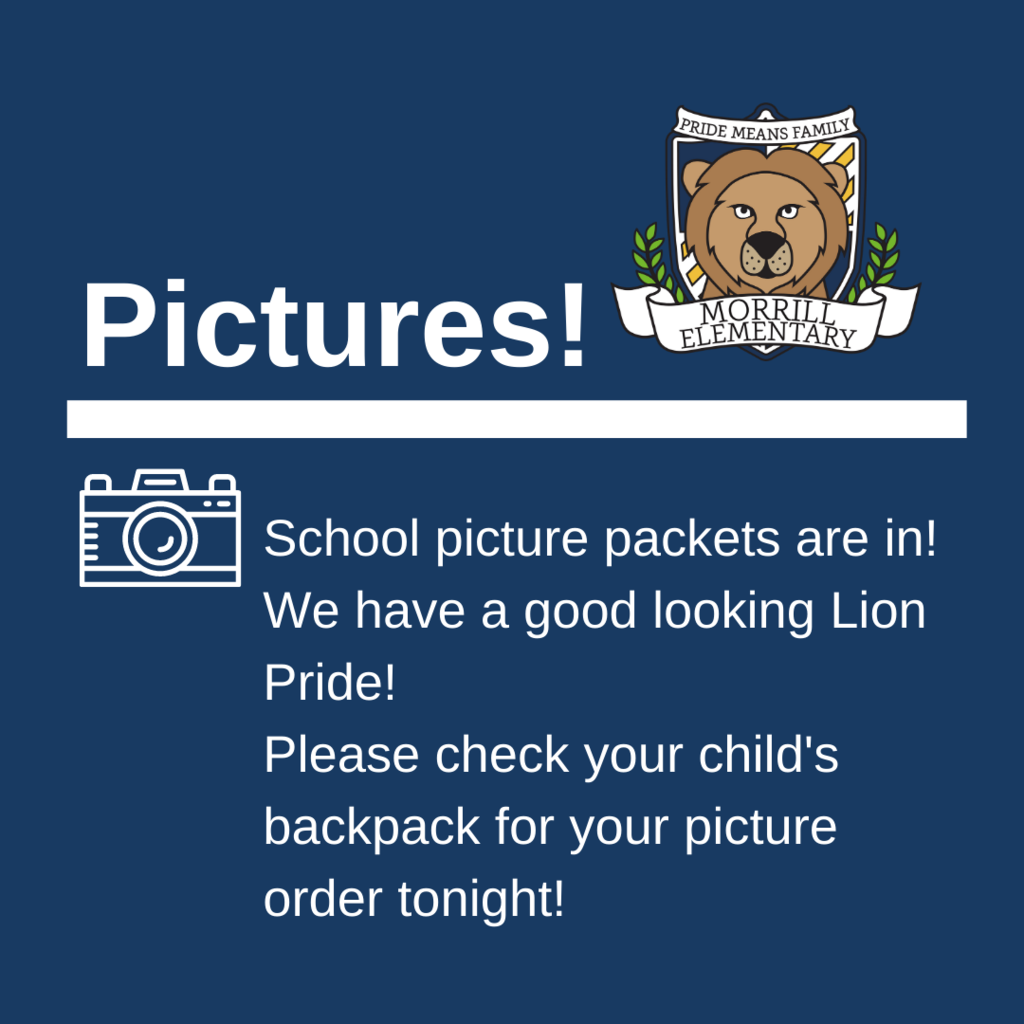 It has come to our attention that direct delivery forms did not go home for the fundraiser. If you wish to have greenery delivered directly to a home, please indicate it on the form that was provided. Please also note that prices are different for direct delivery. If you have any questions, please contact the school. Orders are due tomorrow, November 4.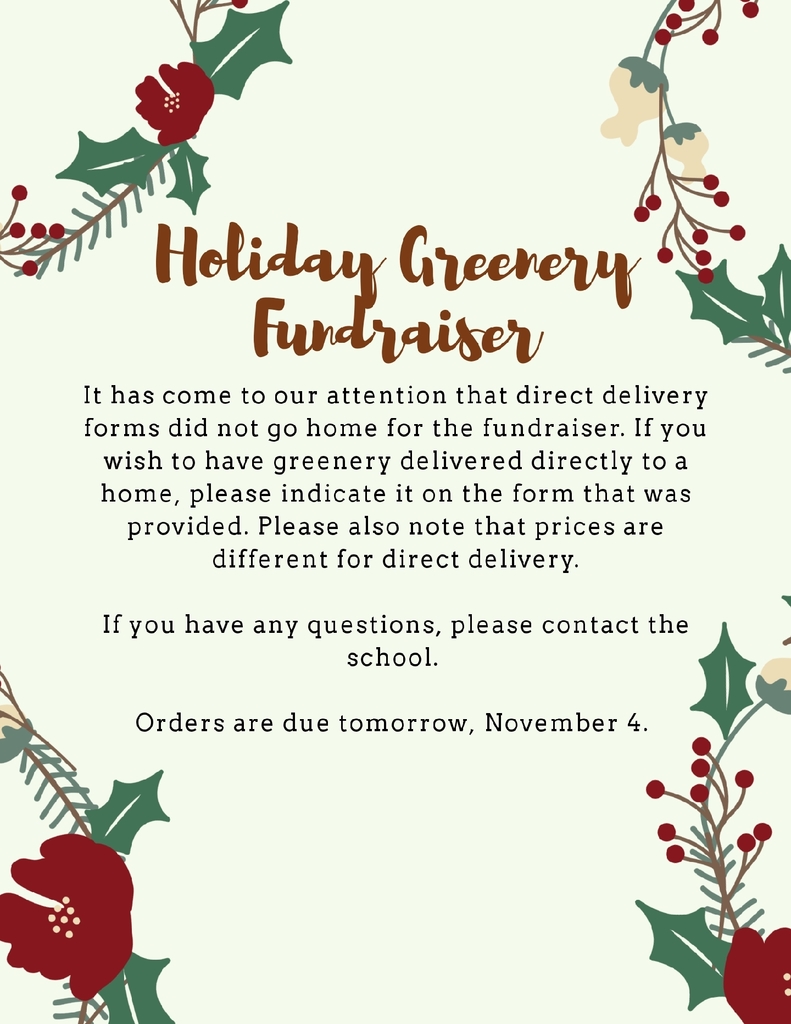 Today, October 30, is an early dismissal at 1:55.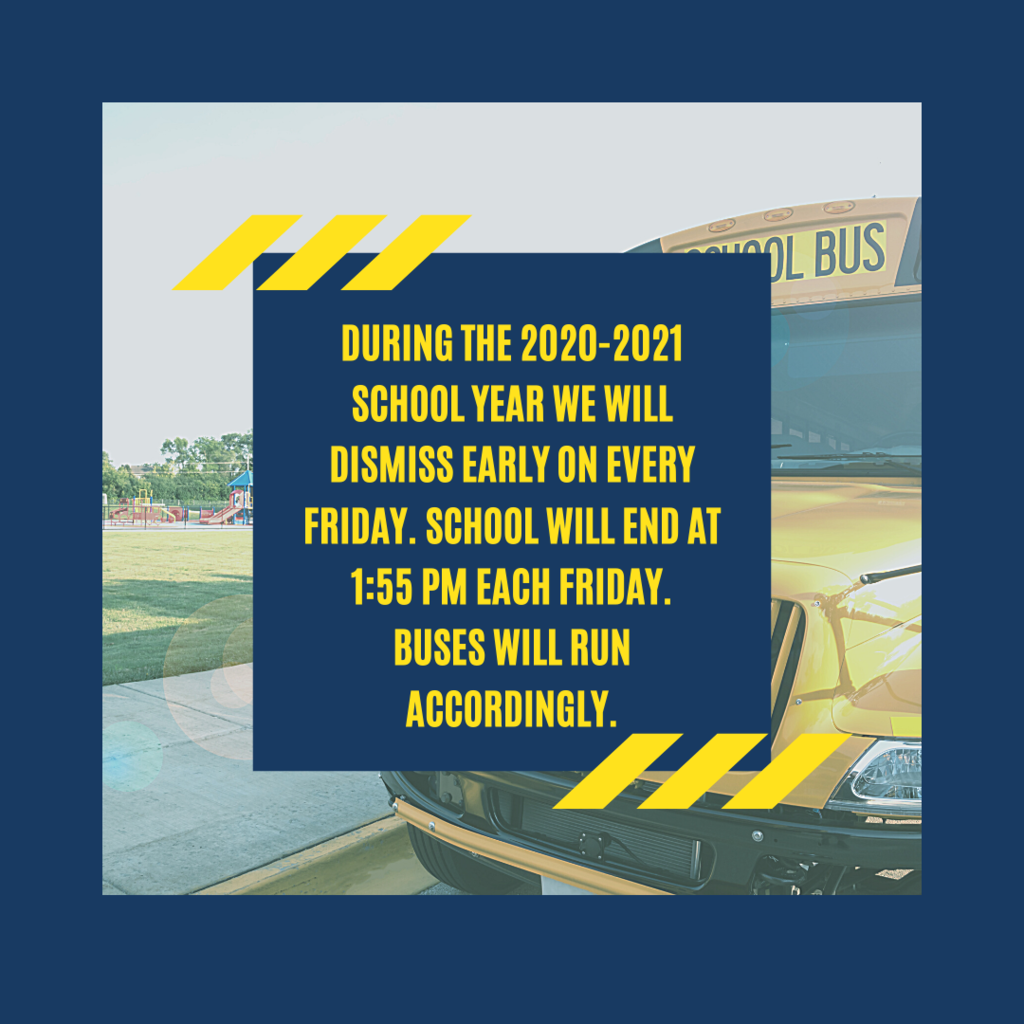 There is no school on Monday, November 2, 2020. Enjoy your 3-day weekend.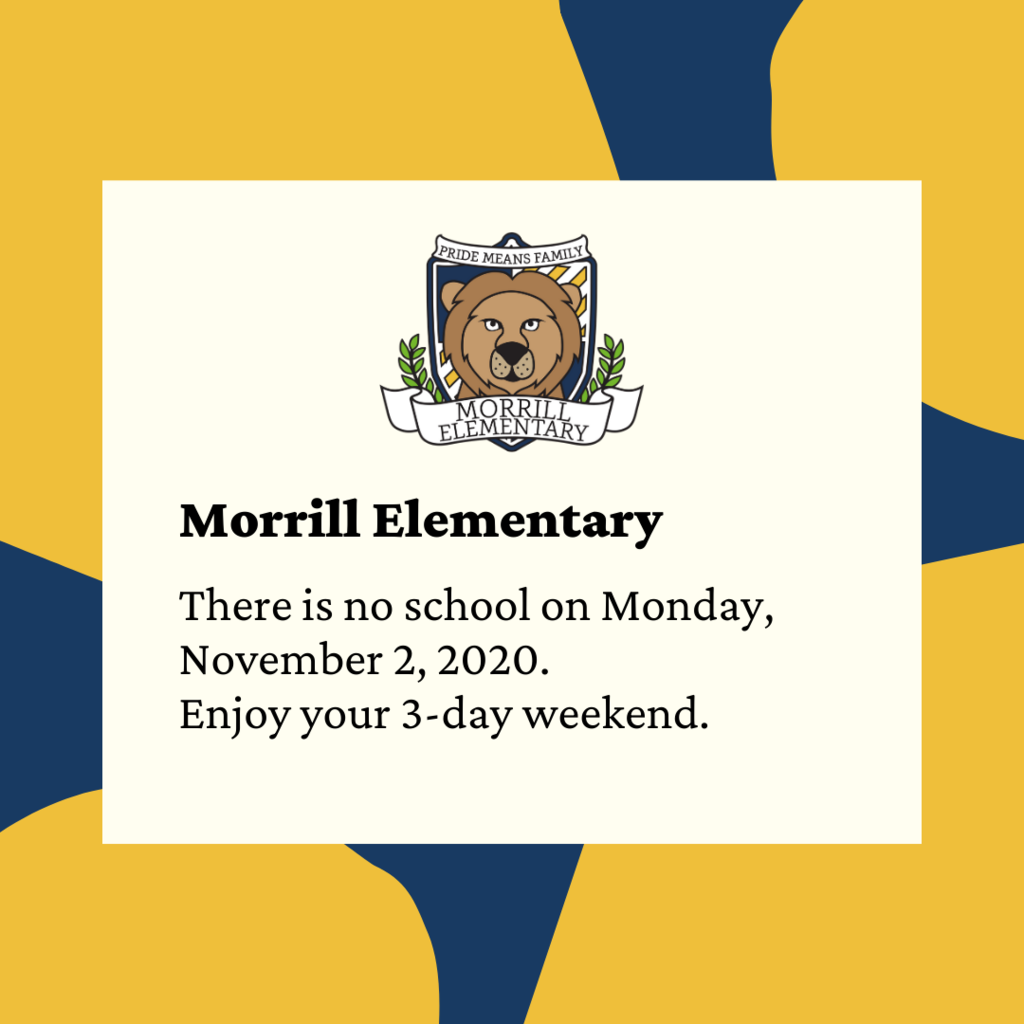 Dear Lion Families, Thanks to local businesses we are able to have our Halloween Parade this year. We will parade downtown, walking down the West side of the street and coming back up the East side of the Street. We will walk by the Methodist Church on our way back to the building. Grade levels will leave the building in time to be downtown at the designated time. 9:45 Early Childhood Building 10:00 Kindergarten 10:10 1st grade 10:20 4th grade 10:30 2nd grade 10:40 3rd grade 10:50 5th grade 11:00 6th grade Families are welcome to attend the parade and follow mask & social distancing guidelines. Classroom parties are scheduled by individual teacher. We ask that families NOT attend parties. This will help prevent overcrowding in classrooms. Students may wear Halloween costumes to school on Friday. They still must wear a mask to meet our new mandate and guidelines. School will dismiss at 1:55pm. Thank you for helping to make this Halloween a great one for our Lion Students. We appreciate you. Sincerely, Morrill Elementary Staff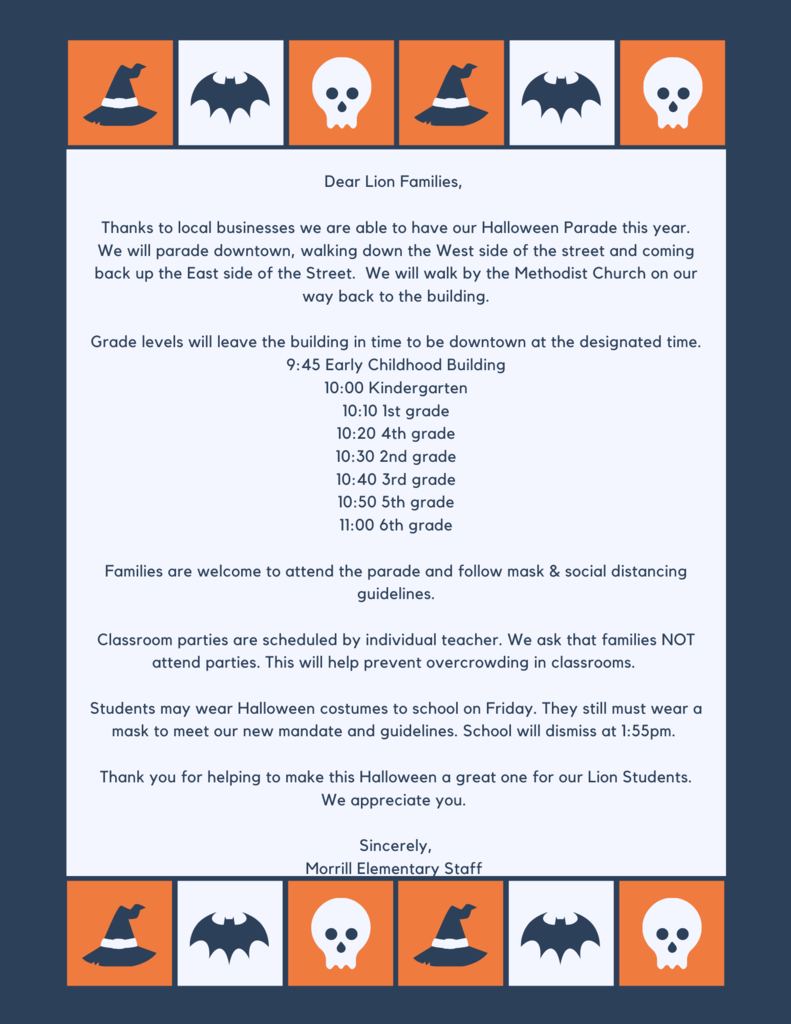 School will dismiss at 1:55 pm on Thursday, October 29. Conferences will run from 3:00-8:00 pm. Please sign up for a conference time on Bloomz. In person conferences have been cancelled. Conferences are via Zoom, phone, or email. Please contact your child's teacher to arrange your preferred method. Thank you.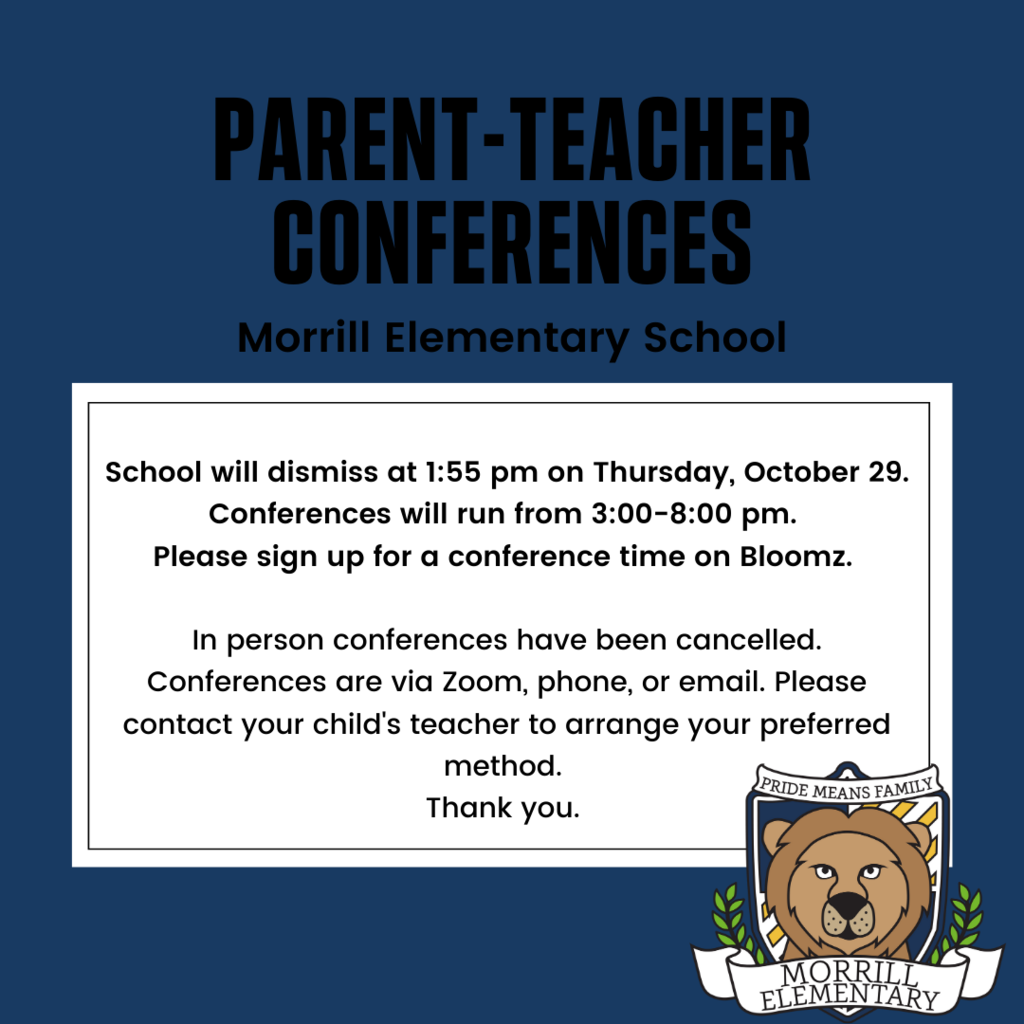 For the safety of the public, teachers, and students MPS is changing parent/teacher conferences tonight and Thursday night to a remote format. Teachers will be available via phone call, ZOOM call, or email during scheduled times of 3:00-8:00pm. We will be sending report cards home with students today. Thank you for your understanding. If you have questions or need contact information for teachers, please call the school office.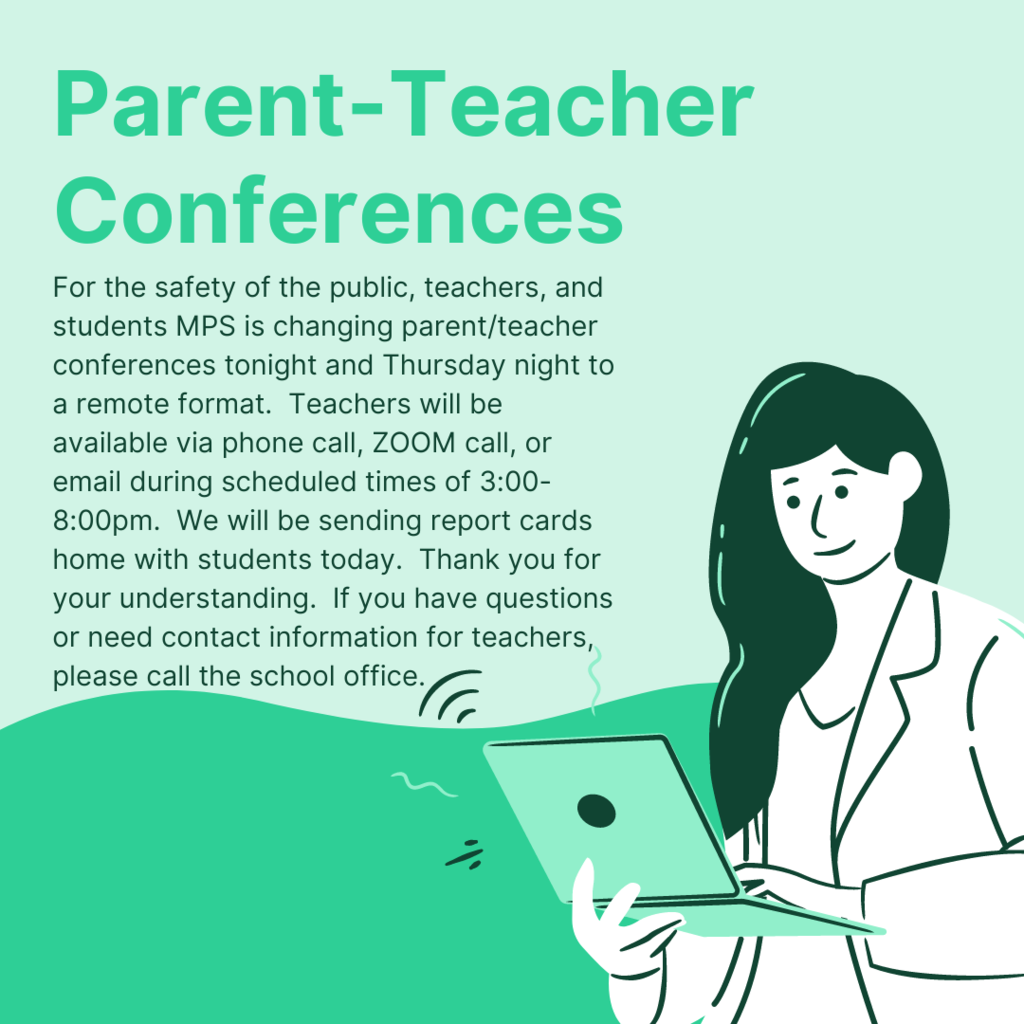 School will dismiss at 1:55 pm on Tuesday, October 27. Conferences will run from 3:00-8:00 pm. Please sign up for a conference time on Bloomz.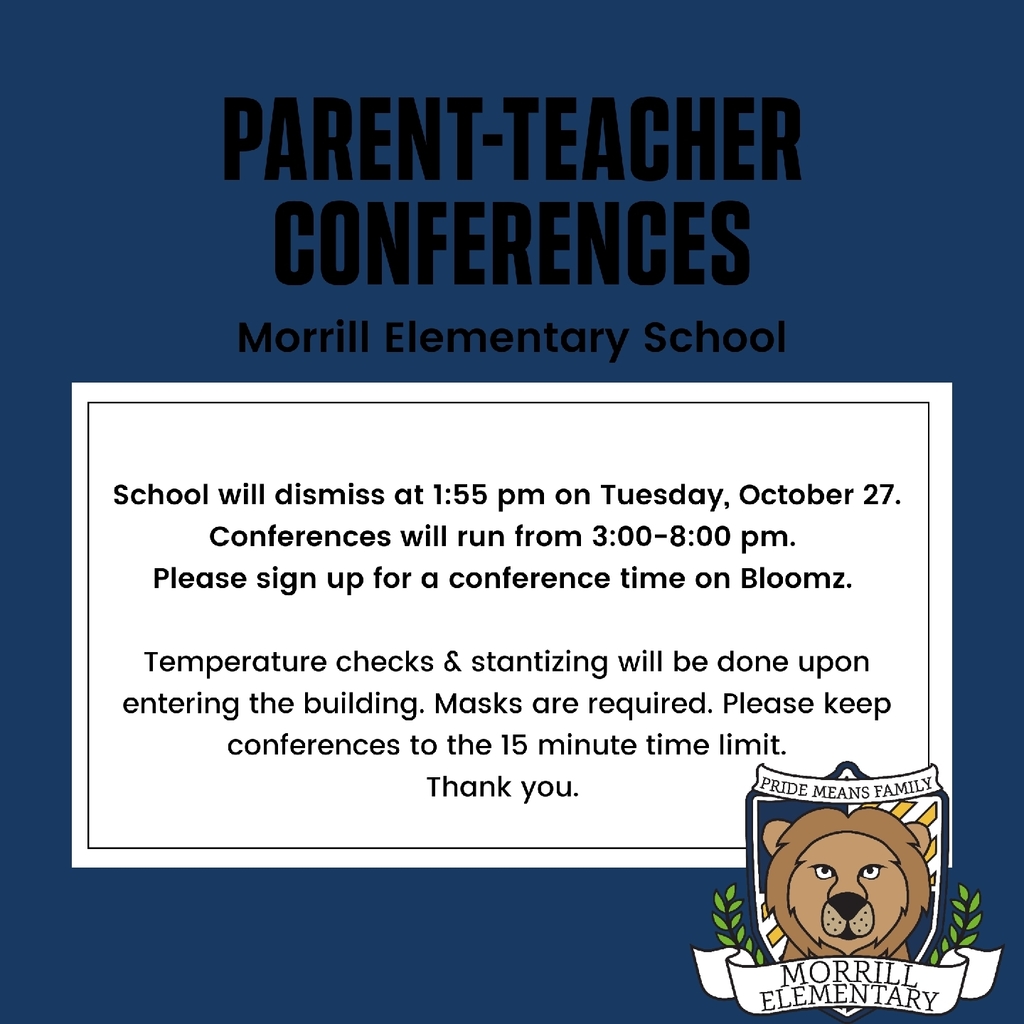 Parent-Teacher conferences are coming! They will be scheduled through Bloomz. Contact the school to get signed up today!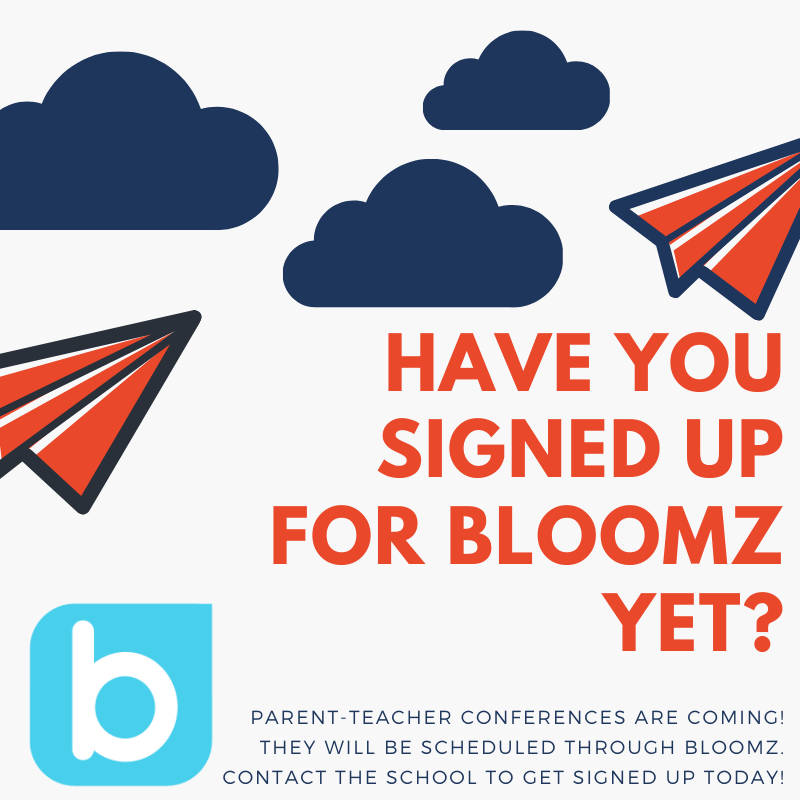 There is no school on Friday, October 23. It is a teacher work day. Enjoy your three day weekend.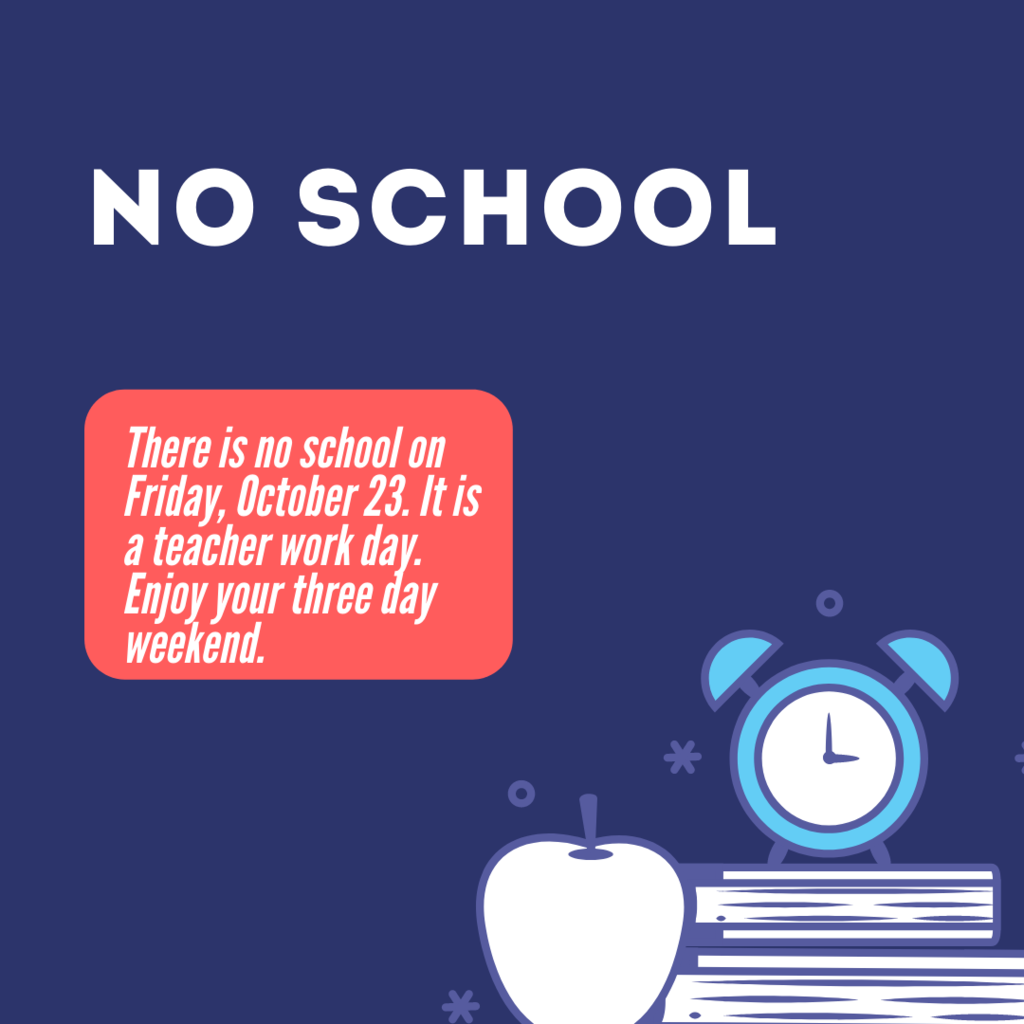 School Picture Reminder -- Monday, October 12th Just a reminder that Monday, October 12th, we will be having elementary school pictures. Please see the details below regarding how you can complete online ordering or you can fill out the picture packet that was sent home with students Wednesday of this week. Thanks everyone!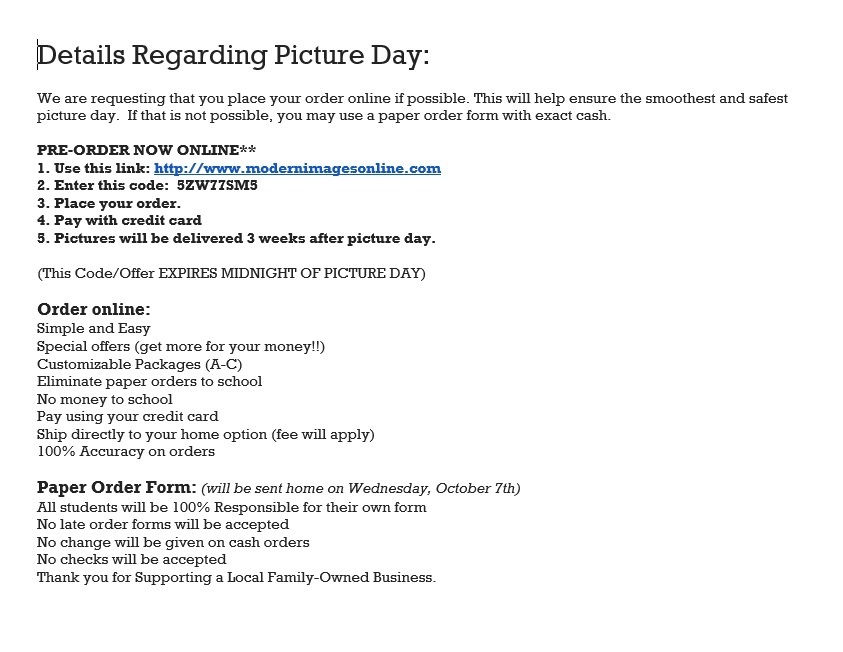 Picture Day is Monday, October 12. Here is some information from the company about pictures... As with all things, picture day is going to be different this year. We would like to assure you that we have implemented a contactless-social distancing picture day. We are requesting that you place your order online if possible. This will help ensure the smoothest and safest picture day. If that is not possible you may use a paper order form with exact cash. PRE-ORDER NOW ONLINE** 1. Use this link:
http://www.modernimagesonline.com
2. Enter this code: 5ZW77SM5 3. Place your order. 4. Pay with credit card 5. Pictures will be delivered 3 weeks after picture day. (This Offer EXPIRES MIDNIGHT OF PICTURE DAY) Order online: Simple and Easy Special offers (get more for your money!!) Customizable Packages (A-C) Eliminate paper orders to school No money to school Pay using your credit card Ship directly to your home option (fee will apply) 100% Accuracy on orders Paper Order Form: (will be sent home on Wednesday) All students will be 100% Responsible for their own form No late order forms will be accepted No change will be given on cash orders No checks will be accepted Thank you for Supporting a Local Family-Owned Business