***We apologize for any confusion. A physical is required for 7th, 8th grade & Freshman. Thank you! University of Nebraska Medical Center will be providing FREE School Sports Physicals August 12th from 4-7pm at the WNCC Harms Advanced Technology Center in Scottsbluff. Please use the form below when you attend. Reminder this year sports physicals are ONLY required for incoming 7th, 8th graders and Freshman. For other grades, the physical from the previous year will roll over. Please contact Bobbi of UNMC at 308-632-0410 for more information.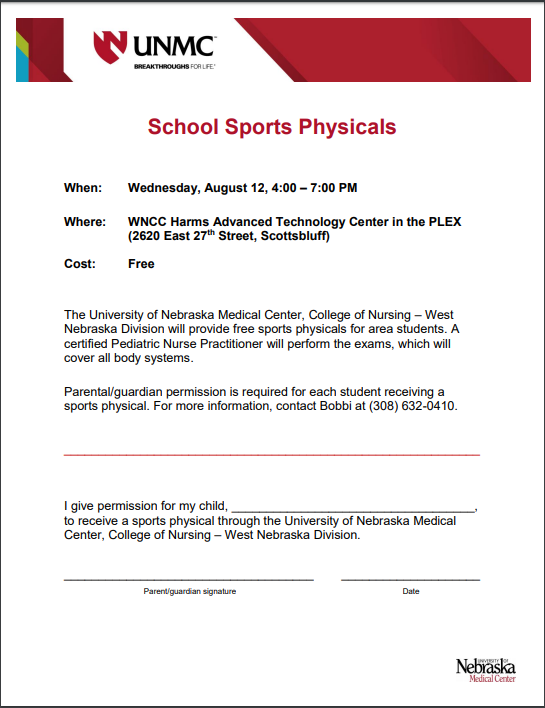 Freshman and Sophomore students' registration will be Wednesday, August 12th from 1 PM-4PM at the High School. Stop in during this time. Thank you!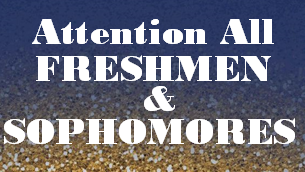 We will have registration for Juniors and Seniors TOMORROW, August 11th from 9 AM-Noon at the High School. Stop by during this time. Thank you!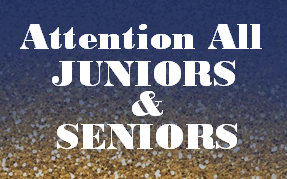 Orientation for incoming 7th graders will be on August 10th at 6:30 pm at the High School. We will be going over the upcoming school year and selecting Houses for those students that are present. This is for only incoming 7th graders. Thank you and see you Monday!


We would like all parents and community members to read this article, which explains clearly, what our health procedures are for the coming year as we open FACE-TO-FACE to all students FIVE-DAYS-PER-WEEK. The link to the article:
https://5il.co/idz3


The High School office will be closed July 17th through July 22nd. We will be back on July 23rd! Thanks!




Hey students! There will be a COVID-19 page in the 2019-2020 yearbook and we need your help! Please email a candid pictures in a mask or your favorite selfie from quarantine to Mrs. Ana (
ana.bowlin@mpslions.org
). Keep the pictures school appropriate. Thanks!

Certified Staff Negotiated Agreement has been added to the document section of the website. The link is
https://5il.co/i6zv
.

20-21 Certified Staff Negotiated Agreement has been added to the Document section of the website!

As we prepare to celebrate the class of 2020, here are some guidelines given by PPHD so we can celebrate safely together.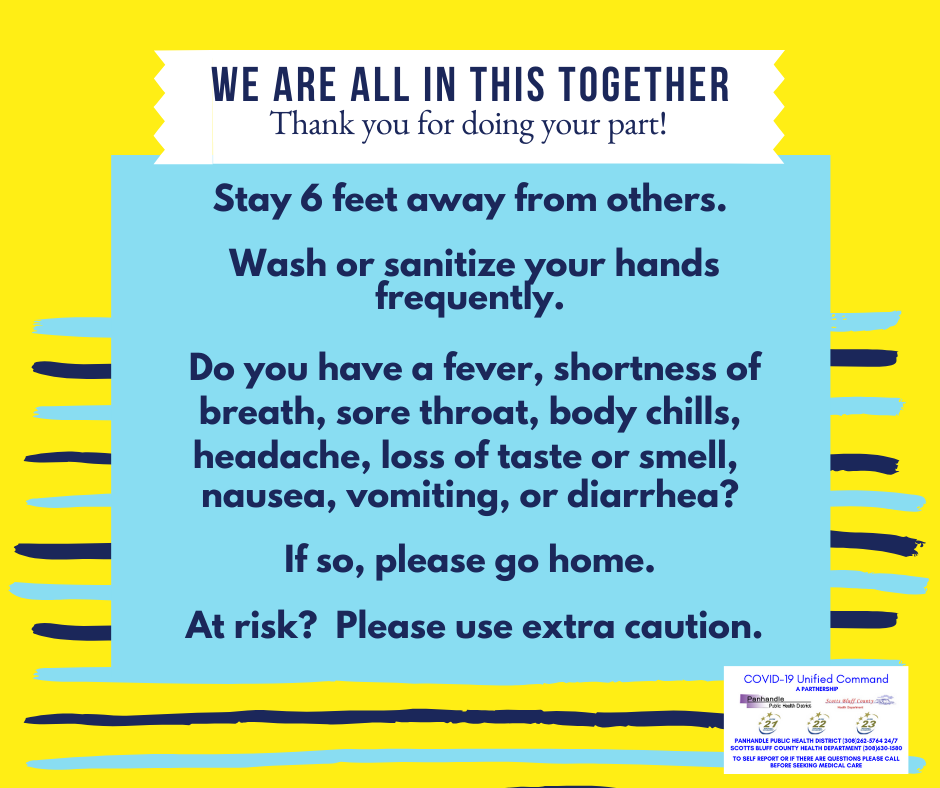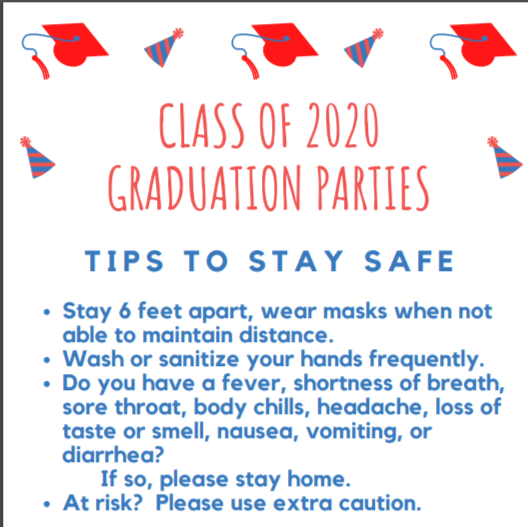 Due to COVID-19 restrictions, Morrill High School's Graduation will be CLOSED to the general public except for Seniors, immediate family members, faculty, and School Board members on June 26th at 7 pm. The ceremony will be live streamed on the Morrill High School's Facebook page at 7 pm on June 26th. Please join us on there as we congratulate the Class of 2020. Thank you for your cooperation and investment in our students!

Reminder! Chromebook check in is TODAY at 10 am in the HS gym for Summer School. See you there!

Summer School is coming to a close! Check in for Chromebooks will be TOMORROW, June 19th at 10 am in the HS gym. Please enter through the East Doors of the gym as we will us an assembly line fashion to maintain social distancing. Thanks!

Graduation has been scheduled for June 26th at 7 pm in the Elementary Gym. This is for seniors, immediate family, the Board of Education, and faculty only. It will live streamed on Facebook live for extended family and the community to watch. Congratulations Class of 2020!


Nebraska Update and Statement about Summer School and the Start of the 2020-2021 School Year.