BOE Meeting tonight is at 6:30 PM and will be located at 508 Jefferson Ave (Tri Community Preschool)Morrill, NE.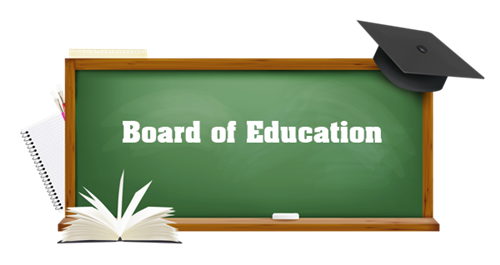 Pink Out Night / T-Shirt Order Form Attached is a pink out t-shirt order form that is due by Wednesday, September 23rd. Please return forms to the elementary office by that date. Our pink out night is Thursday, October 8th against Kimball. Thanks everyone!! Link:
https://5il.co/l85h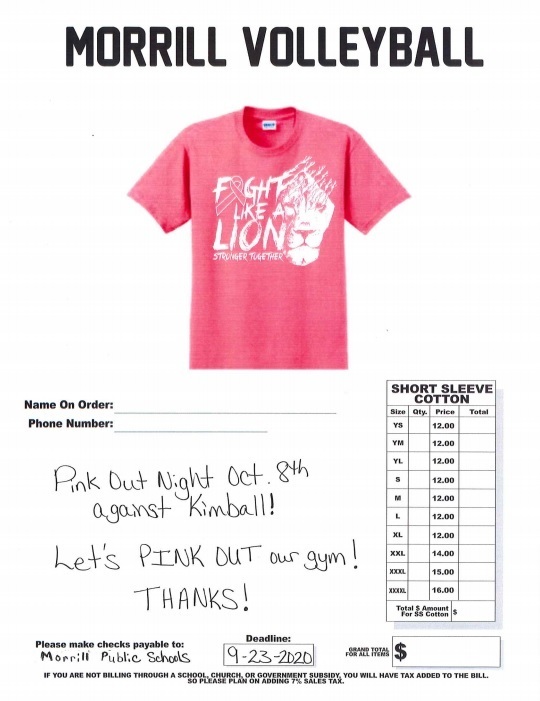 WTC T-Shirt Order Form Hello All, We just received an order form for our conference tournament t-shirt. All proceeds will benefit a family member of our Western Trails Conference who is going through cancer. All order forms and money need to be turned into the elementary office by Wednesday, September 16th. Sorry for the short notice. Thank you! Link To Order Form:
https://5il.co/kyck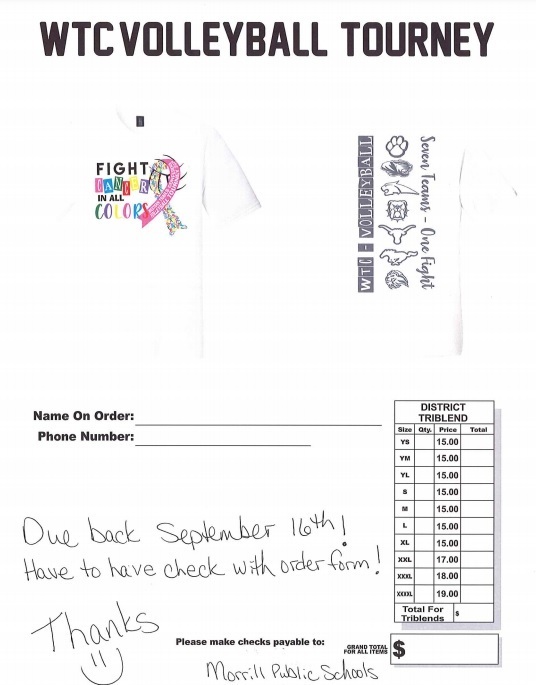 ATTENTION MORRILL LIONS! If you are interested in supporting the Morrill Volleyball Team by purchasing a Volleyball T-shirt, please fill out the attached form and return it to Mrs. Walker at the Elementary School or your building secretary by September 21, 2020. **If you are paying with a check please make it out to Morrill Public School** LINK:
https://5il.co/jmw1
THANK YOU!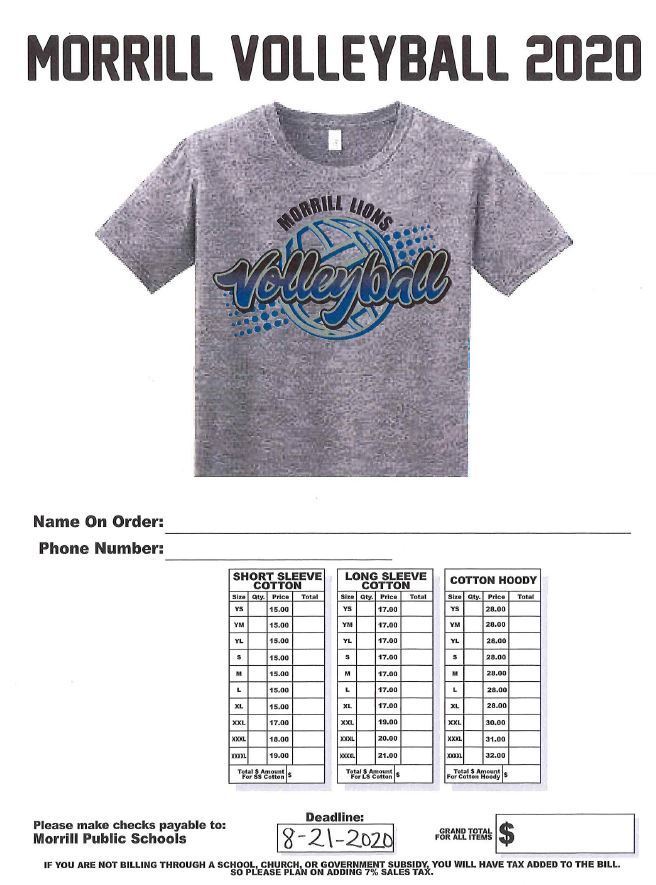 Free Sports Physical Event! The University of Nebraska Medical Center is providing free sports physicals for area students on Wednesday, August 12, 4:00 - 7:00 PM @ WNCC Harms Advanced Technology Center. 2620 East 27th St, Scottsbluff, NE. Here is a link to the form:
https://5il.co/iltj
**ONLY 7th and 9th grades are required to get sports physicals this year! All other grades are allowed to use last years physicals.**

We would like all parents and community members to read this article, which explains clearly, what our health procedures are for the coming year as we open FACE-TO-FACE to all students FIVE-DAYS-PER-WEEK. The link to the article:
https://5il.co/idz3




Certified Staff Negotiated Agreement has been added to the document section of the website. The link is
https://5il.co/i6zv
.


April School Board meeting will be live streamed on the Morrill High School Facebook page beginning at 7:30 pm on Monday, April 20, 2020. Due to social distancing requirement and the NE DHM only a few board members and administration will be present on sight, no audience will be permitted