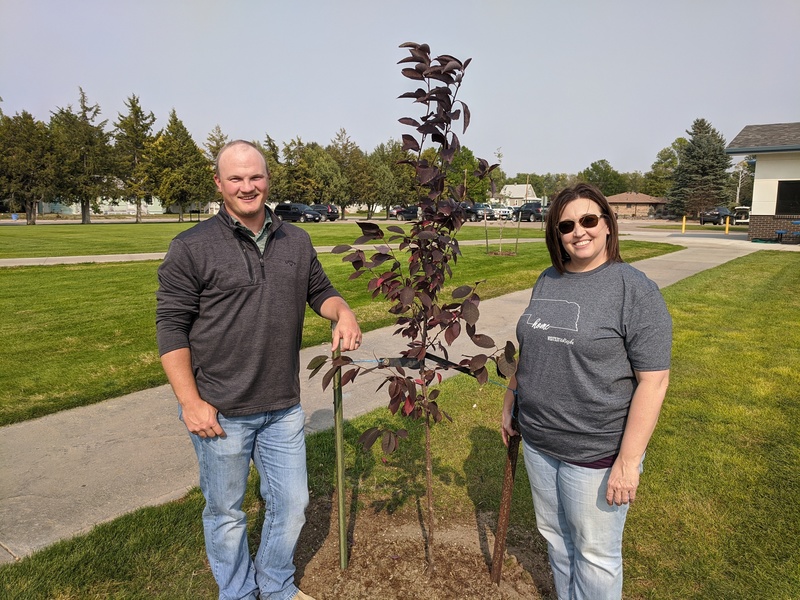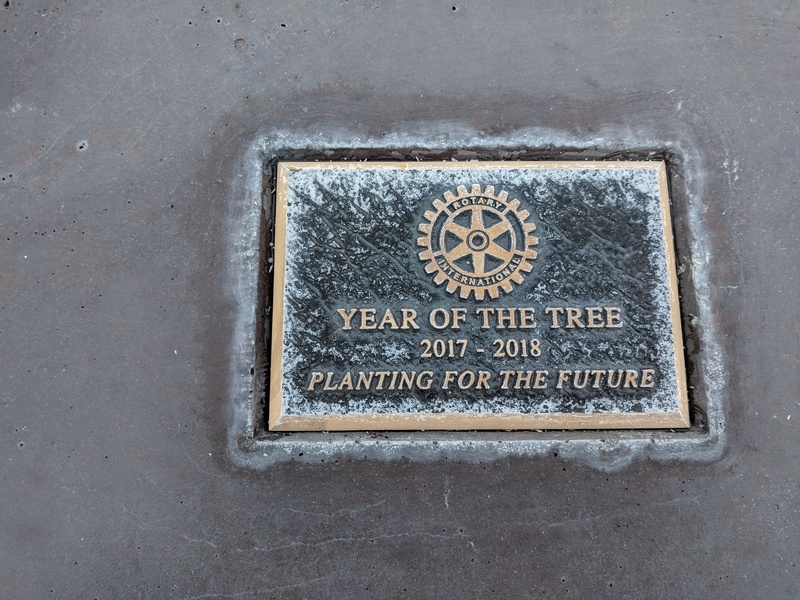 On Friday, September 18, 2020, Chrissy Land, a community forest specialist with the Nebraska Forestry Service and the North Platte NRD delivered 10 trees to Morrill Public Schools.
In 2017 the Nebraska Forestry Service donated 17 trees, through a Rotary district grant in conjunction with Rotary's "Year of the Tree". This initiative came from the president of Rotary International, asking every club and every Rotarian in the world to plant a tree equal to the number of Rotarians in their club. The Morrill Rotary Club, not only planted the trees that year but also sponsored a "Year of the Tree" bench at the park.
The Rotary Park is located at 508 Jefferson Avenue in Morrill, which houses the Tri Community Preschool, the Pride Cub Care and the Morrill Public Schools' District Office.
Chrissy land generously donated the time to plant the first of the 10 trees, on September 18th with superintendent Joe Sherwood to demonstrate how the volunteers from the Rotary Club should plant the trees.
That afternoon Morrill's Platte Valley Bank Community President Matt Harris and the account executive for the Rural Radio Network Tricia Strauch generously donated their time to assist superintendent Sherwood in planting the trees. Tricia Strauch is currently the Morrill Rotary Club president; Matt Harris and Joe Sherwood are also Rotarians in Morrill.
Rotary park at the early childhood building now has 30 trees from the Nebraska Forestry Service; we also planted two trees, that day, on the east side of Morrill Elementary School.
Morrill Schools deeply appreciates Nebraska Forestry Service and the Morrill Rotary Club for assisting us over these four years with this project.