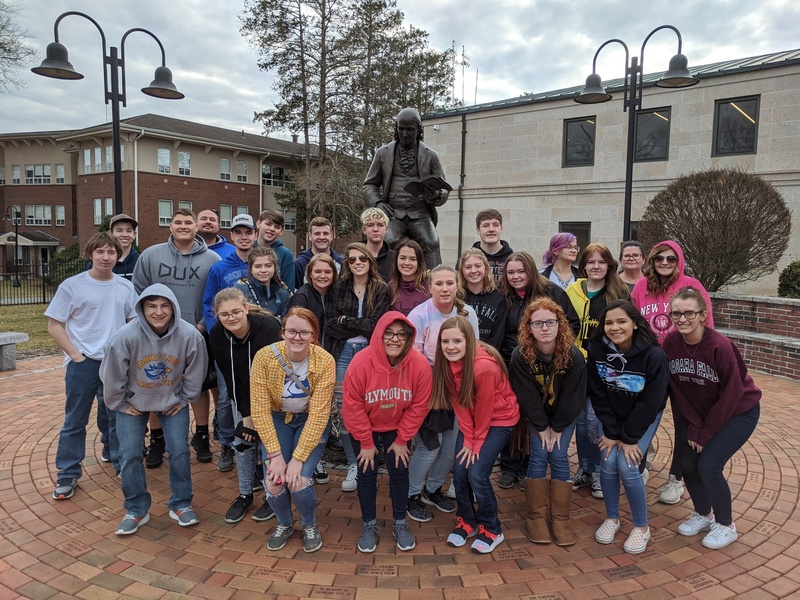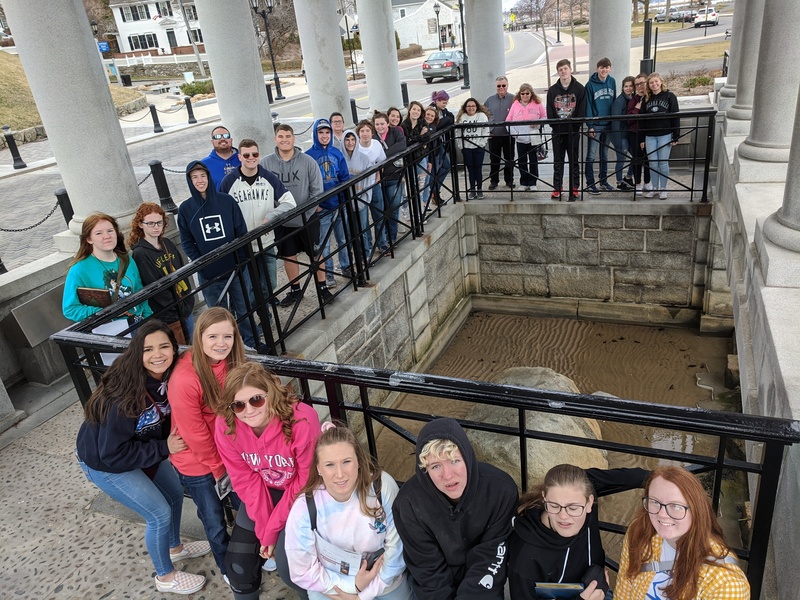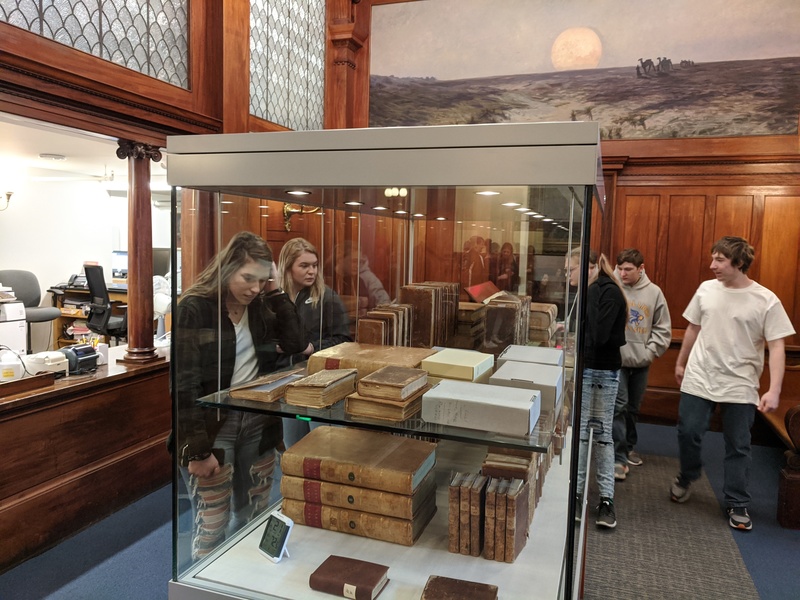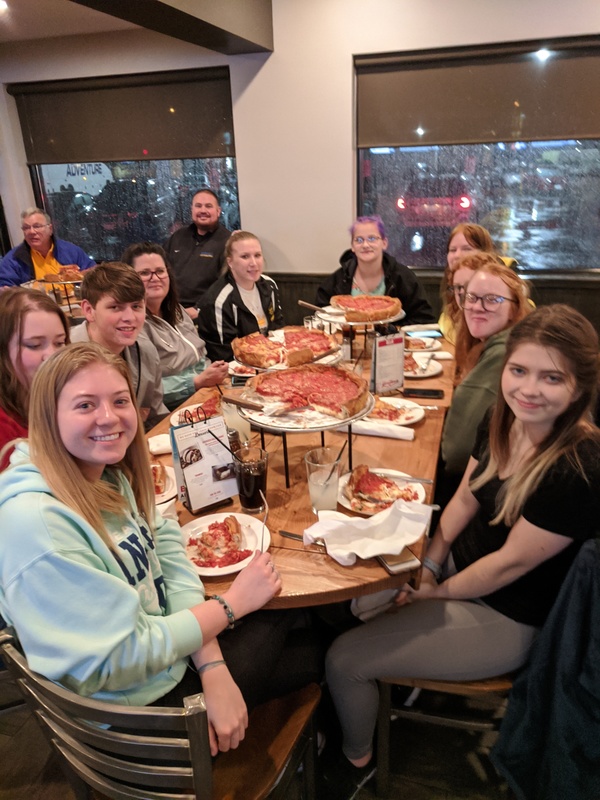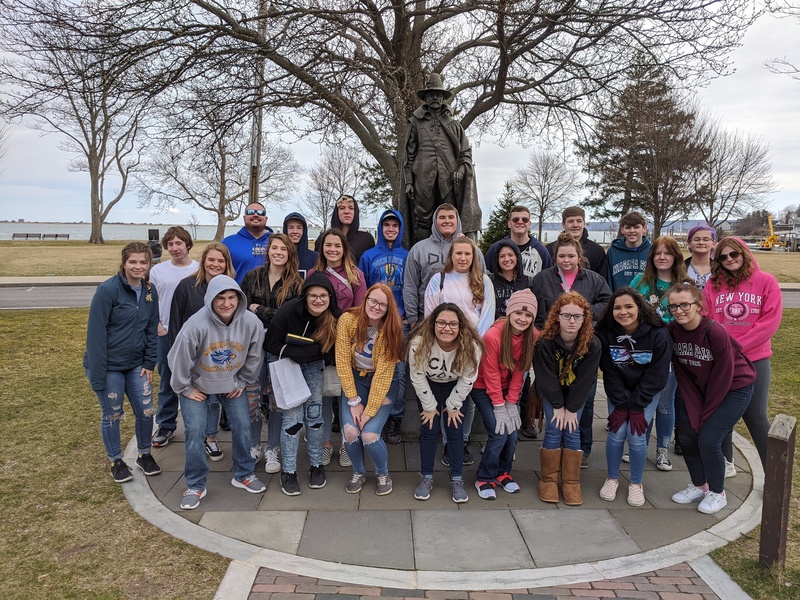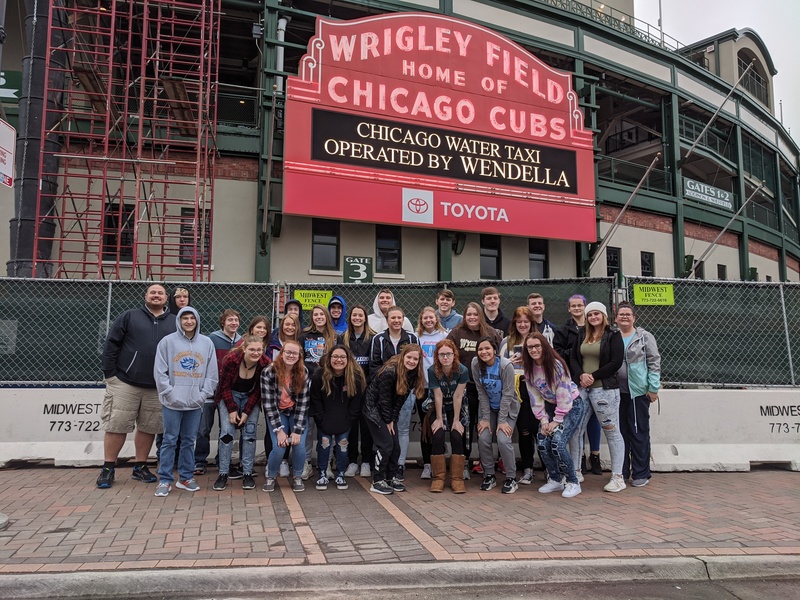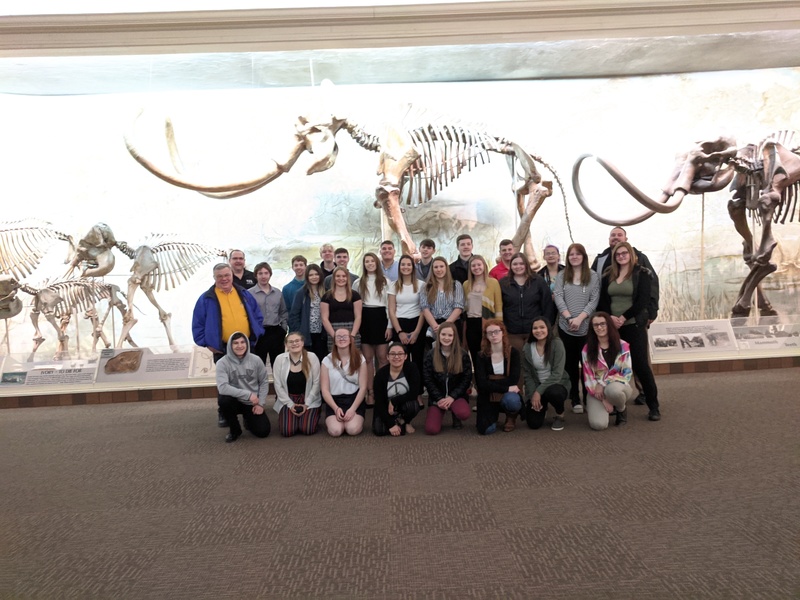 Reflections from a Senior after Morrill's History 31 Trip
When we were told that we were going to have to unplug [from our trip to the east coast back in March] and go home, I was pretty devastated. It was the end of a crazy and amazing experience that I would never get to experience in this way again. Going with the school and as a group definitely gave me a different view and experience. I was able to focus on experiencing the new places and food, sightseeing, and learning. The knowledge that I obtained is probably one of the most important things that I can take away from this whole trip. I learned so much history in the few places that we went, and I saw sights, that I'd only seen from my history books, come to life in front of me. If I was going on this trip on my own, I would be stressing about the itinerary, where to go, and I would have to take care of everything going on. This trip was the kind of thing that I have always wanted to go on, and it was like a dream come true when I heard about the opportunity to go on this trip. I really do understand why we decided to [end it early and head back], but that didn't make it hurt any less. This year was my first and last opportunity to go as I was a senior heading to college. I only hope that someday I get the opportunity to travel to all of the places that I missed. The part that I missed being able to see the most was the Smithsonian museum, since I have dreamed of going there since I was about 6 years old. It has so much history, modern day exhibits, and learning that it would be crazy to experience. I have always pictured it to be gigantic, and it would feel slightly overwhelming at first. Once you start to explore however, you feel at home with the art, wildlife, technology, and knowledge surrounding you.
After hearing how everything was closing on our way home, I was thankful that we were being looked after and that our health truly mattered. My parents were also happy with the decision to quarantine after coming home, since it kept my younger siblings and grandparents safe. I was truly convinced that the final decision to leave was the correct one, since we would have only gotten to experience half of the trip that was left anyway. It would have been a struggle to explore everything left on the trip. Mr. Guerue and Mr. Sherwood made a difficult, but very smart decision for the whole group. I'm sure that many people and kids were upset with them. I hope that they have realized the severity of the situation and how much this benefited us.
To me the best parts of the trip were when we got to walk around Niagara Falls, see some of the ocean and giant lakes, drive through the large cities and buildings, and when I found out that I was a direct descendant of the first governor of the Plymouth Colony, William Bradford. I learned a lot about his life on the trip, and I was telling my grandpa about what I'd learned when he sent me genealogy papers showing how I was related to him. I never would have been as invested in studying and documenting my family tree if it wasn't for this. I have lately been researching, and my grandpa and I are writing about my family tree leading up to him and further. This was definitely one of the most meaningful parts of the trip to me, and I've made a lot of progress while being in quarantine. Being able to see the ocean again topped the list too, since I love watching the water. I fell in love with the ocean after seeing it about two and a half years ago on the Gold Coast of Australia. Another thing that I loved about this trip was that it really opened my eyes up even more than I thought it would. I never truly understood how big the world might be until I travelled and I have become obsessed with seeing how large things can be. Boston isn't even the largest city that we were going to visit, and it felt huge!! One thing that made it feel so large was that there was so much history packed into one place, and this makes you feel small as you realize that there is so much out there to learn and explore.
If I was offered this chance again next year, I would go in a heartbeat. I would do whatever is in my power next year to work with the high school, school board, my college, and teachers to go again this next year if the option was there. I am sure that my teachers would be supportive of my decisions, and be excited for the experiences in front of me. I want more than anything to be able to go again and finish it out and I believe that there are many benefits in it for me as a student. The first part of it taught me so much, and we were just getting to the meat and potatoes of our trip. Imagine how much knowledge and history wasn't uncovered for us and what we missed out on. [Because of the COVID-19 outbreak, we missed out on the Freedom Trail in Boston, the Salem Witch Trial Museums, Ground Zero in New York, Independence Hall, the Liberty Bell, (and the ROCKY Steps and Statue), Washington D.C., Monticello, Montpelier, and the Capitol Building.] Being in Washington D.C. would have been amazing as we would have been able to dig into our government and modern day politics that happen right there in that city. I wasn't able to see so many important things that are involved in our American history for myself. Seeing something with my own eyes really brings it into perspective and into the real world, instead of some words and lessons that we copy out of our textbook. Over the course of the rest of the trip, we were going to spend more time in one place truly focusing on what we could have learned and seen. I feel as if being able to participate on the second part of the trip would have brought forth even more knowledge and moments to remember. I had an amazing trip as it was [The Capitol Building in Lincoln, Morrill Hall, and Billy's Restaurant with Senator John Stinner, Chicago sites and Giordano's Pizza, Niagara Falls, Plymouth, MA, and the first free Public Library in Franklin, MA where we got to see Ben Franklin's personal books] but I think that having more time to have fun and absorb new places would benefit me in a very positive way.
I view American History as something more realistic after going on this trip. Now, I know that sounds like I didn't believe what I was learning, but I really did. Seeing some of the places in person that were in my books and that I had been hearing about since I was little was so crazy and the experience felt surreal. I saw where the Pilgrims first stepped when they got to America, a harbor where there used to be strong military forces, and examined books that belonged to one of the people that America believes was one of the smartest in our history. It all felt real, and I was seeing it all for myself.
Some unexpected take-aways for me from this trip was that I was so personally impacted by what Iearned. I found a way that everything tied into my life, such as a history assignment, or even how I wanted to learn more and expand my knowledge. I also found that by going on this trip that I really wanted travelling to be a part of my career, and this trip helped me to realize that I needed it to be a part of my future. Honestly, just about everything exceeded my expectations since it was so mind-blowing. I never expected to learn that much in that amount of time. In a mere 6 days, I was in more states and cities than ever before. I loved the drive since we drove across some absolutely beautiful terrain and landscapes throughout the course of the whole trip.
All-in-all, the trip was absolutely amazing and a great experience. I loved trying unique places to eat and definitely enjoyed all the museums, those really help to create the whole picture for the trip.