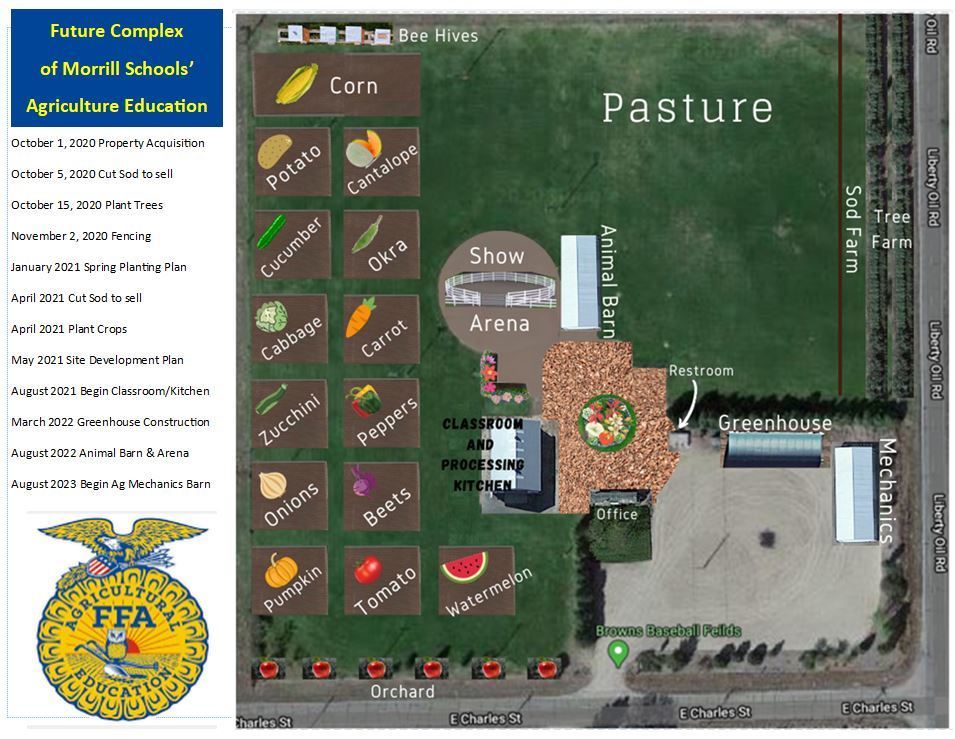 Town Hall Meeting
Joe Sherwood
Thursday, September 17, 2020
On September 23, 2020 at the Morrill American Legion hall, at 6:00 pm, the Village of Morrill is hosting a Town Hall Meeting.
At this meeting the Board of Trustees will discuss options for Brown Legion Field and the future of Morrill Athletic Club Baseball. After the Village presentation, Morrill Schools will share a presentation about an option being considered for Agriculture Education.
We have a sketch and a description of how the property would impact ag education in the district. The Morrill/Mitchell FFA Chapter has more than 80 members who learn and compete in a wide variety of areas. The chapter members work on proficiencies; this field will provide guided opportunities for students to interact with animals, plants and agri-business ventures. This will be especially helpful to students whose personal situation does not permit them to have animals or crop at home.
Please come out to the Town Hall meeting to hear the presentations and have the opportunity to share your input or ask questions.